Packaging design can be broadly classified into flexible and rigid. Let us explore, which works better for your application including pros and cons.
Flexible packaging is light weight packaging such as bags or pouches, sealed using heat or pressure. Few examples are laminated tubes, vacuum puches, stand up pouches with a zip lock….etc. They are easy to customize, and low cost. The down side, is they offer minimum protection from compression or peforation.
Rigid packaging as the name suggests are rigid designs that offer better protection, and usually include tin cans, cardboard or plastic boxes, plastic bottles, jerry cans, plastic containers, hdpe containers or glass containers. As per businesswire, the Indian rigid plastic packaging market stood at around $7.7 billion in 2018 and is projected to grow at CAGR of 10.8% to reach $14.4 billion by 2024.
Now, the key differences between Flexible and Rigid Packaging lie in construction, durability, customizability, and pliability.
#1: Weight and Volume of Packaging: Since rigid packaging is often made from denser and thicker materials such as glass or plastics, it is heavier than flexible packaging. Moreover, since rigid packaging such as plastic bottles can not be squeezed unlike flexible, it takes up more space. Flexible packages are flat, and can bend easily or be bundled together to save space. This makes flexible kraft paper or plastic mailing envelopes/ bags the go-to solutions to ship soft goods.
#2: Durability Properties: Rigid packaging is prone to external deformation, and gets dented/ scratched, damaging its own surface to protect the contents inside. Fragile, or volatile products are shipped using rigid packaging. For example, motor oil, agricultural chemicals and a host of chemicals including floor cleaners, disinfectants, shampoos, body lotions….etc. are packed in rigid plastic bottles. Electronic items— such as computer processors, smartphones, cameras, televisions— come in rigid packaging coupled with protective packaging like styrofoam or air pillows. In all these cases, the cost of rigid packaging is often a very small fraction of the actual product cost. Rigid plastic packaging is gaining traction in healthcare sector owing to its properties such as moisture resistance, tamper proof caps, light and chemical resistance, among others.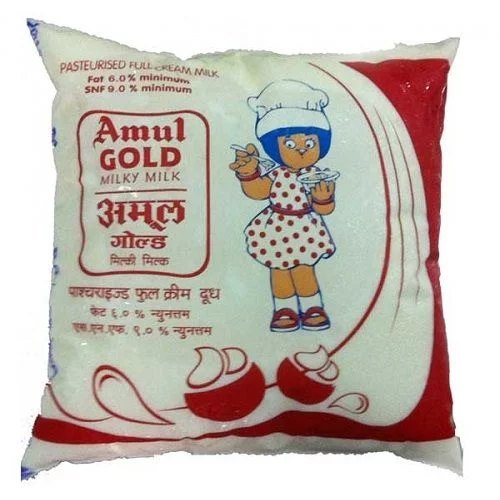 Flexible packaging is often used in low-cost products such as the food industry. In India, milk is packed and shipped in low cost milk pouches.
#3: Branding: In Flexible packaging, the form does not change, and usually, own the print/ decoration matter changes. This makes this form of packaging low cost.
In the case of rigid packaging, it is possible to make an unique design to stand up on the shelf space. Howevever, this major advantage also comes with its share of investments in custom tools and dies.
At Regent Plast, we have invested in a wide range of molds, so that the brand can select from our attractive designs, and without any investment, quickly launch their products by simply customizing the colours and designing an attractive label.
#4 – Sustainability: In developing countries in India, unfortunately, the collection rate for flexible plastic packaging is low as the rag picker does not find value in few grams of plastic. Hence, many brands are embracingrigid plastic bottles made out of HDPE, wherein a certain % of the bottle is made out of post consumer recycled plastics or PCR. In fact, sustainability is the most important rigid plastic packaging trends at this moment.
‍Few additional considerations for you to select between Flexible & Rigid Packaging:
Budget: For low cost products, and promotions such as refill packs, flexible is preferred. For high value product, most brands with volumes, opt for a customized shape and rigids.
Consumer Experience: Rigid packaging is easier to store. It is possible to have a handle on plastic bottles, and have stackable designs. PP & HDPE Caps can have tamper evident features such as tear-off strips, induction seal wads and QR Codes printed on them.
Re-use: Generally speakging, it is not possible to re-use flexible packaging, or up-cycle the packaging. In terms of sustainability, brands looking at connecting with consumers, are opting for rigid packaging solutions with a sustainable element.
The above is a general guideline, and it is best to speak to a packaging expert, such as one at Regent Plast to discuss your specific project and come up with the best possible solution. Regent Plast is a HDPE bottles supplier and one of India's leading rigid plastic packaging manufacturers.